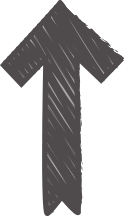 Step 3: Applying The Checklist
So now you know all about Core Products, Feeder Products and Today Products. And you the mix is important, because it's the mix that keeps your marketing fresh and keeps customers coming back for more.
But how do you put all of this into practice?
That's a great question, and you deserve a clear answer.
So here is my own plan for creating a product mix that works. This is what I do when I market other people's products and when I create products too.
I want to first focus on Core Products.
The reason for this is simple - there are more buyers for Core products than any other product category.
Starting with Core products lets me build a buying pattern from the people on my list or those to whom I advertise.
Remember that people who buy from you once are much more likely to buy again. This can work to your advantage even if you are doing affiliate marketing.
If someone buys a Core product (like hosting) based on my recommendation I will make sure two things happen.
They will get

a personal thank you

email from me.

They will be added to

a sequence of messages

designed to help them and to ascend them up the product ladder I have created.
I like to choose about 5 Core Products for my own marketing mix.
My mix changes from time to time as new products come into the market and based on the feedback buyers provide.
These products include what a person needs to establish a real platform online. Here are a few of the things in my Core Products lineup.
Hosting.

WordPress themes.

Custom graphics (for their blog)

My Roadmap course (teaches how to make a business plan)

My blog - I see this as a product in my mix, even though it is free.

Ad tracking - Most people miss the importance of this part of business.

Autoresponder - I teach email marketing so this is a natural fit.
I then look for Feeder Products. Because Feeder Products have the broadest appeal (all three categories of buyer buys them) I look for 5 to 10 great products here.
Every week or two I evaluate Today Products. Today Products are mostly product launches and I participate in only a few a year.
I make sure to know about Today Products well in advance so I can plan my marketing. Since I don't want to spend unnecessary time on this, I use a combination of passive research methods.
I want the research coming to me, not me having to search it out. Here are the tools I use most often.
Google Alerts

- I do this by the name of the person who generally creates Today Products in my niche.

I am on many

mailing lists

- I use email filters to manage this. If I subscribe to a list by Person A, I can combine their name with key terms to flag any emails talking about new products or product launches.

I sometimes

visit sites

devoted to Joint Ventures. These are too busy for me generally but I sometimes find good opportunities here.
One thing I never do is visit forums to find the "launch of the day" type products. In my space (selling things online) there is a type of hype surrounding the launch of the day products that I just don't have time for.
Because marketing Today Products is a short term emphasis (many are 10 day-long product launches) I focus most of my time on building a strong stable of Core and Feeder products.
ADVANCED TECHNIQUE - If you use a smart autoresponder you can set up an entire sequence of emails to go to those who buy from your recommendation. If you are a product owner this is triggered by a sale. If you are an affiliate this is triggered by the sale notice you receive or manually as you know sales happen.
I often have a specific follow up system for each product in the Core and Feeder categories.
While this takes time to set up, when you use the Profitable Product Matrix you are empowered to choose products that pay well and stand the test of time.
I have been promoting certain products for over 12 years now. My automated systems ensure that these sales are made on auto-pilot.
Use the Matrix to select your products and you too can have a powerful mix of products that pay well and can be promoted automatically.
In closing, let me remind you of one of the most powerful business lessons I ever learned. In fact, this one lesson alone was responsible for us rising from one level of sales to another, and staying there.
It is simple but powerful. Don't let the simplicity fool you.
"The people on your world (and on your list) are going to buy a variety of products in their online journey. Why not let the person they buy from be you?"
You see, I used to promote a very limited group of products. And then I discovered the idea of my Profitable Product Matrix. So I developed the idea and put it into practice.
I hope you put it into practice as well. If you do you will be empowered to build a strong and sustainable online business and you make wise choices and do the work of building your own marketing systems.
And when you have automated marketing systems doing the work for you you will have a very beautiful thing indeed!
Thank you again for buying this report. I never forget that without customers like you I would not have an online business.
Until next time, I wish you only the best!