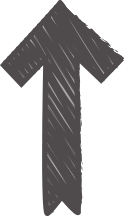 Thank you again for becoming a member. I am so glad you are here!
Common Sense Blog Profits is about one thing - helping you monetize any blog from which you want to make money.
"Monetizing" is a funny word. It simply means to make money from something. And that is what Common Sense Blog Profits is all about - turning your blog into a profit machine.
We do that using a proven process, a process I have used for over a decade now. Nothing is held back. This is exactly what I do. As I learn new things about monetizing a blog, you will learn them too.
In this course I will share with you the three step formula I use to monetize a blog. My own blog. My client's blogs. And now your blog too.
The three steps are simple. But they do take work. Not to worry - I will guide you step by step through the process.
Here are the three steps.
Capture - Drive traffic and build your list.
Convince - Establish authority and build trust.
Convert - Make sales and build lifetime value.
You will see each of these on the menu at the top of every page.
Those modules contain the key principles I use to run my businesses and help my clients succeed.
I have also included a few more modules to help you continue moving forward quickly.
Strategy will help you define your avatar and niche.
Technical will help you with important but confusing tasks like Google Analytics.
WordPress will help you operate WordPress like a pro.
Selling Secrets is my course on the psychology of selling online.
The Bonus module will deliver relevant extras to help you progress online.
Be sure to watch the "Watch This First" videos when we offer them.
They will help you see the big picture so you can drill down to the action steps that will help you make the fastest progress.
Thank you again for being here. I look forward to hearing of your success!

P.S. If you have a question or want to leave a testimonial (we LOVE those!) for the site please use the link in the footer of every page to Contact Us. Thank you again.