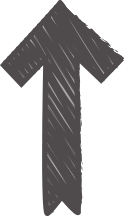 Step 1: Choosing The Best Category Of Product
When I said "category" of product you may have thought of several things. In fact, I'm guessing you thought about types of products.
Here are just a few of the types of products being sold online.
eBooks

Software

Membership Sites

SAAS (Software as a service)

Physical Products

Downloadable Reports

Paid Newsletters
While those are types of products, I am more interested in product categories.
In fact, understanding the three categories of products and using this formula will help you build a truly cohesive marketing plan no matter which niche you choose.
Almost all products sold online can be grouped into one of these three categories.
Core Products

- Basic products that help a person get started.

Feeder Products

- Products that "feed" into the next purchase.

Today Products

- Hot products and product launches that create quick cash.
I believe the secret is in the mix and the relationship you develop with your list.
No list yet? Don't worry. Knowing what is in this report will make you a much more efficient list builder and can help you earn profits from even very small lists.
The principles in this report work the same whether you are marketing to your own list, buying paid ads, marketing with social media or any of the other marketing methods you choose.
I personally like to promote a variety of price points and a variety of types of products. My list is like other lists. On my list there are people with all three levels of experience, Newbie, Intermediate and Advanced.
Why not offer a variety of products and let the people who need things buy them from you? I think that makes sense.
After all, they are going to buy from someone so why not let it be you!
Let's look together at each of these product categories, and why they are so vital to your successful marketing efforts.
I will also share a bit about "stacking" them for long term passive profits.
Before we do that, on the next page you'll see a graphic illustrating the concept of Core, Feeder and Today products.