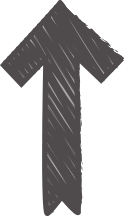 Step 2: Analyze The Products Chosen
Product Selection Checklist
Now it's time to look at the checklist.
As with many things in life, this process begins with questions.
The answers to these questions bring clarity of thought and an increased confidence in the decision making process. Both very good things!
Best of all, this checklist will help you avoid marketing mistakes and be more assured of profits than by using any other approach I have found.
By taking the time to think through these questions you will further ensure you have made a thoughtful decision about the products you choose to promote.
Remember, you are spending your time and money promoting these products. Wasted money is a bad things. Wasted time is even worse. No one gets back wasted time.
While this list may seem a little long, think about your time and money and you will see it's well worth incorporating these questions into your product-selection routine.
Also, you do not need to answer every question for every product you promote.
I do that but also understand it might not be right for everyone, so use this list as you see fit in your own business.
HINT: I even file my results for future reference so I can avoid patterns of under-performing products or vendors. You might try doing the same. It really works!
Feel free to print these pages out and use them again and again. I do that, putting the name of the product at the top of the first page.
Or use our handy printable checklist, provided with this report.
For your convenience I will group these questions into four categories. Feel free to use them in any order you wish.